What is a food additive?
A food additive is a substance that is intentionally added to food, without such additives being considered food in the ordinary sense of the term.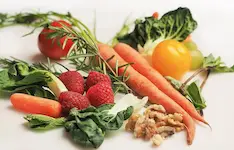 Definition and background
The term food additive is defined differently by the food laws of each country. For example, in the food code (Codex Alimentarius), food additive means any substance not normally consumed as food by itself, and not normally used as a typical food ingredient, whether or not it has nutritional value. This includes the intentional addition to food for a technological (including organoleptic) purpose in the manufacture, processing, preparation, treatment, packing, packaging, wrapping, transport or storage of such food.
The additive may or may reasonably be expected to modify it (directly or indirectly) or its by-products into a component, or to affect the characteristics of such foods.
The term does not include any contaminants or substances added to foods to maintain or improve nutritional qualities.
Therefore, a food additive is a substance intended for use in the production, manufacture, processing, preparation, transport or storage of food; including any source of radiation intended for such use.
Food additives are indispensable for the production and processing of many foods. Some are essential to the economics of food production and distribution. Additives ensure the general availability of high quality foods with a satisfactory shelf life.